Summer may be winding down, but that doesn't mean your watch list is. With so many great movies available on Netflix, Disney Plus, Max and other top streaming services, it can be difficult to narrow down which ones are worth sitting through, using up your precious weekend hours before Monday comes all too soon. 
No one wants their movie night ruined with a dud. If you're trying to figure out what to watch this weekend, we've got you covered. 
Two new comedies debuted this week on Hulu and Netflix: Adam Sandler's spin on a classic teen movie, You Are So Not Invited to My Bat Mitzvah, as well as Vacation Friends 2, which continues the buddy comedy hijinks of the original. If you're in the mood for something a little more high-stakes, Prime Video has Skyfall, one of Daniel Craig's most revered 007 outings, available to stream now. There you can also catch Jordan Peele's latest terrifying horror film, Nope, which brings a neo-Western twist to cosmic sci-fi horror. 
So without further ado, here is our guide on the best movies to watch this weekend.
You Are So Not Invited to My Bat Mitzvah (Netflix)
Adam Sandler's latest comedy, which debuted on Netflix this week, is already sitting pretty at a 95% fresh rating on Rotten Tomatoes. But this time around, he's not the star of the show. Rather, his real-life daughter, Sunny Sandler, takes center stage, though the rest of the Sandler family, including Adam, his wife Jackie and their other daughter Sadie, all show up for the party as well. 
You Are So Not Invited to My Bat Mitzvah follows lifelong best friends Stacy (Sandler) and Lydia (Samantha Lorraine), who have always dreamed of having epic bat mitzvahs. However, their plans go awry when popular boy Andy Goldfarb (Dylan Hoffman) and Hebrew school drama come between them. It has all the makings of a classic teen movie, one that heavily takes inspiration from those that came before it, like Sixteen Candles and Ferris Bueller's Day Off. 
Streaming now on Netflix
Vacation Friends 2 (Hulu)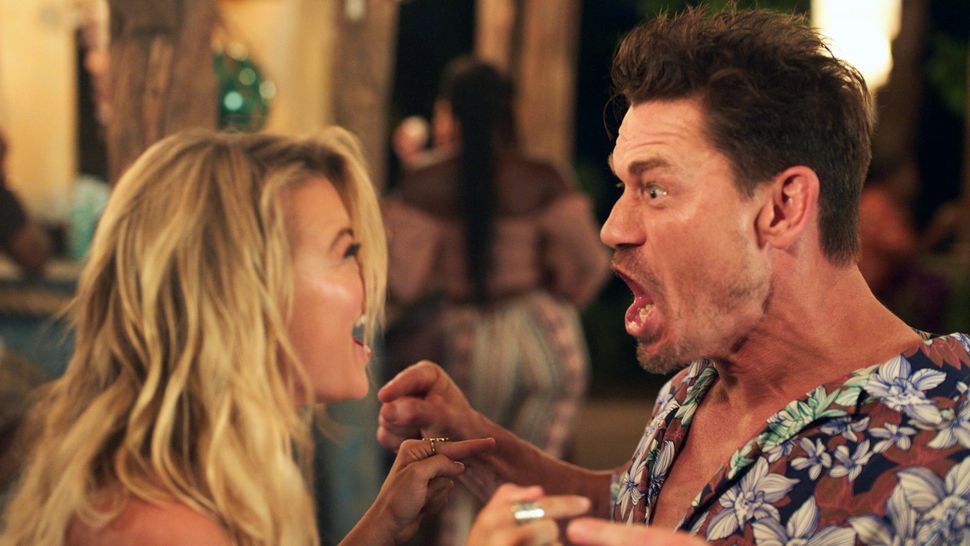 The buddy comedy "Vacation Friends" pleasantly surprised audiences when it hit theaters in 2021 with its light-hearted humor and insights into the quirks of adult friendships. The sequel continues the couples' story a few months later, after newly-weds Marcus (Lil Rel Howery) and Emily (Yvonne Orji) decide to invite their wild and carefree friends Ron (John Cena) and Kyla (Meredith Hagner) to join them on an all-expenses-covered vacation to a Caribbean resort. 
While Marcus originally plans to discuss a potential construction contract with the resort's owners, things take an unexpected turn when Kyla's incarcerated father Reese (Steve Buscemi) shows up out of the blue. And like their previous vacation, this one turns into a complete circus. 
Streaming now on Hulu 
Nope (Prime Video)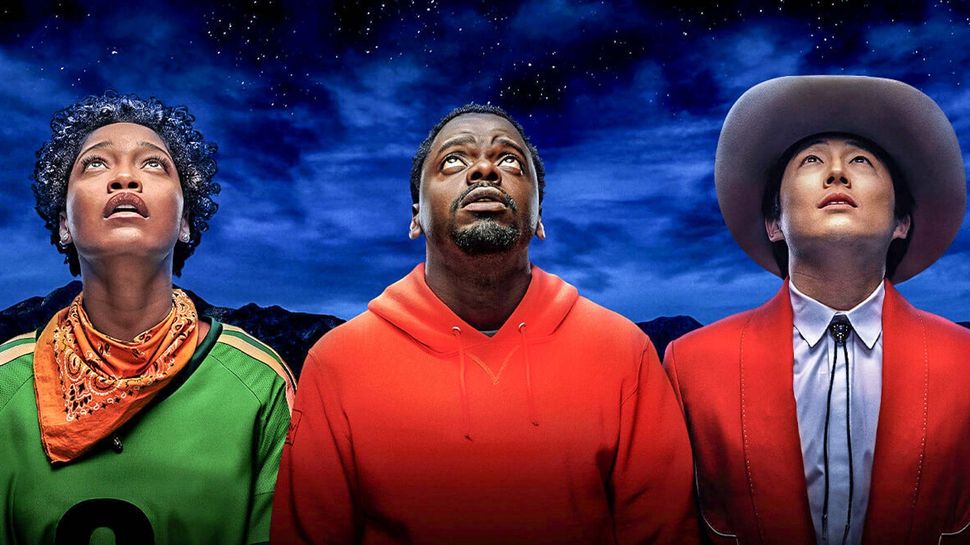 If you're more in the mood for a horror flick, then Nope, the latest terrifying tale from Get Out and Us director Jordan Peele, is a must-see. Even if you've already seen it before, this is one of those movies that's packed with details (most of them horrifying) you'll only catch the second time around once you know where everything is going. 
Daniel Kaluuya and Keke Palmer have impeccable chemistry as the sibling duo OJ and Emerald Haywood. When weird things start happening on their family's struggling horse ranch, they discover something sinister in the skies while the owner of a nearby theme park (Steven Yuen) seeks to profit off the mysterious phenomenon. By the time he realizes he's bitten off more than he can chew, it's too late. 
Streaming now on Prime Video
Skyfall (Prime Video)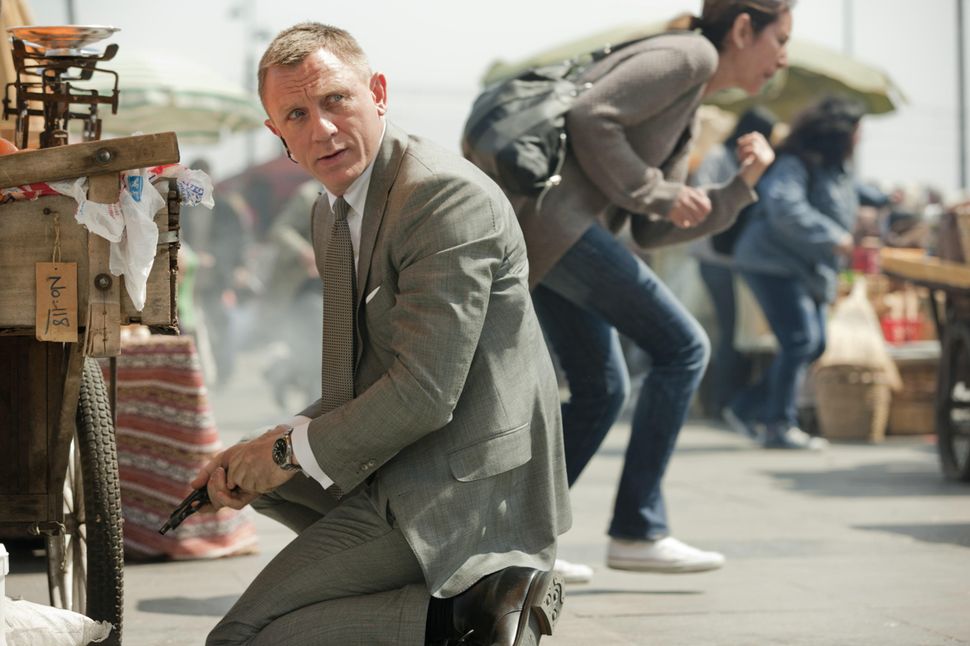 Daniel Craig's most revered James Bond outing, Skyfall, follows a worn-out and aging Agent 007 who returns to his duties after a terrorist attack on MI6's headquarters. He's joined by a star-studded cast including Judi Dench, Ralph Fiennes and Ben Whishaw with Academy Award-winning director Sam Mendes (American Beauty, Jarhead) at the helm. 
Javier Bardem (No Country for Old Men) joins the ranks of iconic Bond villains as  Raoul Silva, a former intelligence agent hell-bent on getting revenge against M for leaving him to rot in a Chinese prison camp. Silva's attack flushes Bond out of retirement, where he's forced to face off against a dark reflection of himself and what could have been had things with MI6 shaken out differently.  
Streaming now on Prime Video
Guillermo del Toro's Pinocchio (Netflix)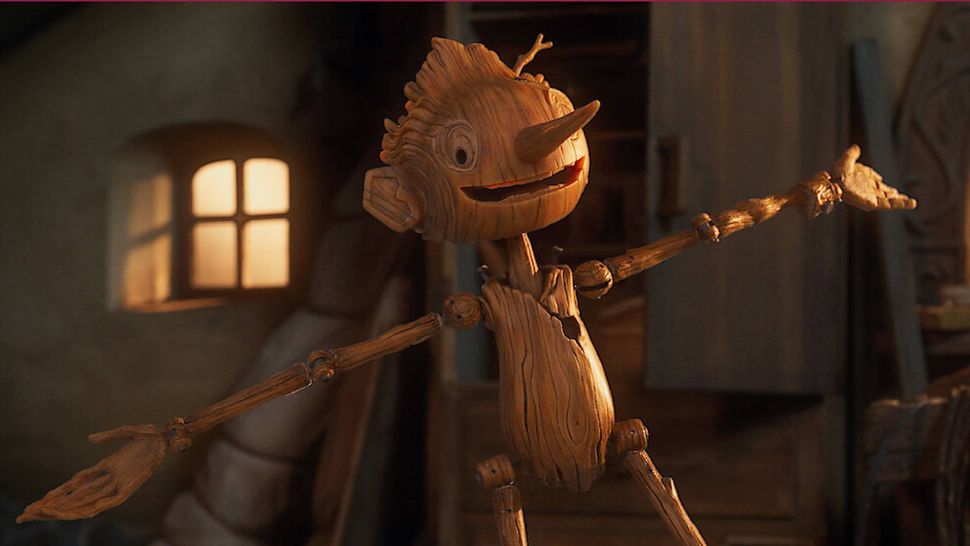 The master of horror Guillermo del Toro takes on the classic children's fairy tale of Pinocchio in this gorgeous stop-motion animated film. In classic del Toro fashion, this movie melds dark fantasy elements with a more whimsical tone, and the unique character designs and fluid animation make each scene a joy to watch unfold. 
This new spin on Pinocchio still centers on a wooden marionette magically coming to life in order to mend the heart of a grieving woodcarver named Geppetto. And, yes, his nose does grow whenever he tells a lie. Plus, there are plenty of well-known names in the voice cast including Ewan McGregor, Christoph Waltz, Tilda Swinton, Ron Perlman, Cate Blanchett and Finn Wolfhard.  
Streaming now on Netflix
More from Tom's Guide