Sara Ali Khan has single-handedly changed our perception of kurta sets, transforming them into a daily fashion statement. Sara has mastered numerous styles of kurta sets with her inherent sense of fashion, leaving us in awe of her ethnic style. Sara has masterfully nailed them all, whether it's the classic beauty of an Anarkali Kurta Set, the flattering form of an a-line kurta set, or the royal appeal of a floor-length kurta set. Her ability to smoothly integrate classic components with a modern spin is what distinguishes her. Sara's ethnic style emanates confidence, refinement, and a strong love for Indian history with each appearance. Sara Ali Khan is an inspiration to fashion fans as she endeavors to appreciate and modernize traditional dress.
What did Sara Ali Khan wear for Raksha Bandhan celebrations?
The Zara Hatke Zara Bachke actress showcased charm and elegance in a wrapped Anarkali kurta combo, displaying her great fashion sense. The kurta set's wide-leg bottom added a hint of intrigue, giving it a subtle sharara effect. She elegantly draped the same flower-patterned dupatta on her left shoulder to complete this stunning combo, providing a symmetrical and harmonic aspect to the entire appearance. The border of the sleeves and top of this lively and colorful outfit was embellished with gorgeous lines of delicate gota patti, boosting the ensemble with a sense of grandeur and traditional charm. With this, one can note how Sara Ali Khan's design choices continue to enthrall, motivating us all to embrace ethnic attire with elegance and confidence.
How did Sara accessorize the kurta set?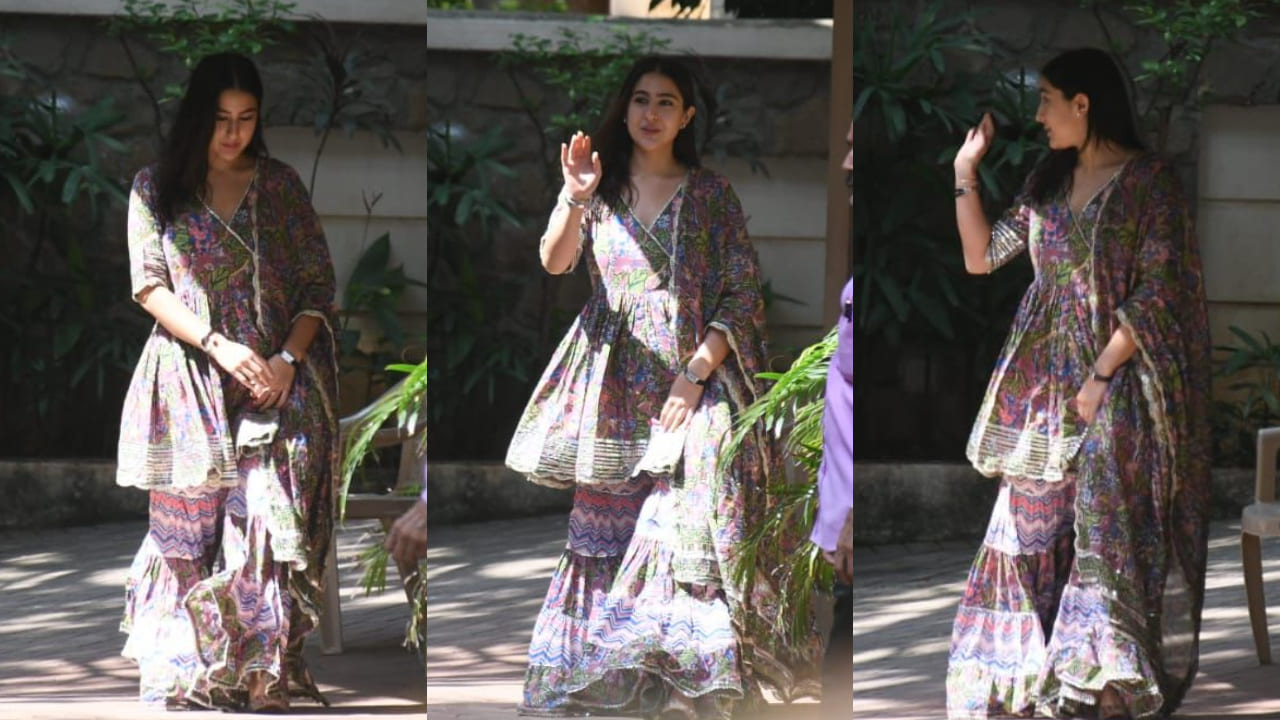 Sara Ali Khan accessorized her look with subtle elegance. Her wrist was decorated with a simple black timepiece, which added a touch of refinement and utility to her attire. She accessorized her other wrist with tiny silver bangles, elegantly mixing modern simplicity with classic charm. Sara opted for a bindi on her forehead, mesmerizing features, enhancing her inherent beauty and evoking the essence of Indian customs. She chose a simple yet lovely hairstyle, allowing her glossy strands to fall freely, keeping in mind the small house gathering.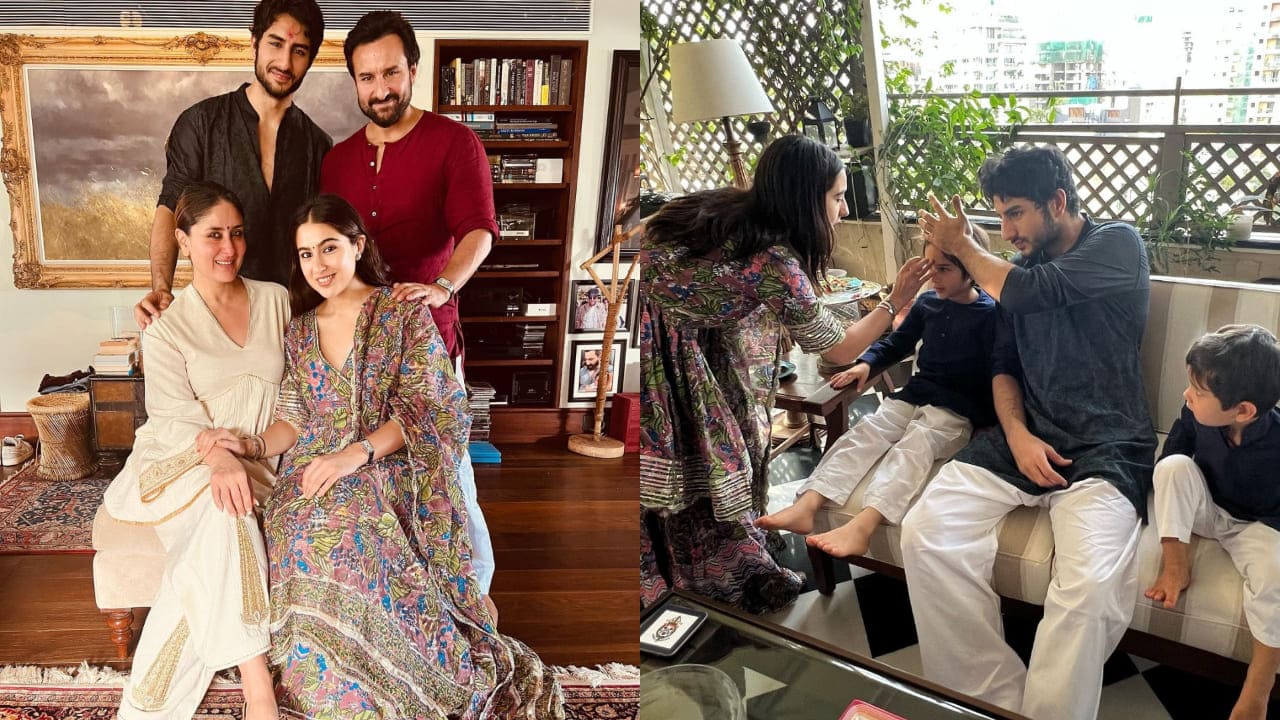 In her Raksha Bandhan OOTD, Sara Ali Khan highlighted how with every choice she makes, that genuine style is found not just in the clothes, but also in the attentive and subtle touches that complete the entire appearance.Sara Ali Khan wore this gorgeous kurta ensemble for the small Raksha Bandhan ceremony held at her father, Saif Ali Khan's residence in a heartwarming celebration of sibling love. Sara embraced the wonderful practice of tying rakhis to her adored brothers, Ibrahim Ali Khan, Taimur Ali Khan, and Jehangir Ali Khan, as the important event unfolded.
ALSO READ: Mira Rajput nails the perfect regal look in Raw Mango organza saree; a winning winter wedding attire