The red carpet of the Brand Vision Summit 2023 Awards witnessed a moment of sheer elegance and glamour as Malaika Arora, one of Bollywood's most celebrated fashion icons, graced the event in a jaw-dropping outfit. Styled by the renowned Aastha Sharma, Malaika's appearance was nothing short of spectacular, capturing the essence of sophistication and allure. The showstopper of the evening was undoubtedly the stunning black and white strapless gown designed by the talented duo Gauri and Nainika, a creation that not only turned heads but also set a new standard for red carpet-fashion.
Let's delve into the Dil Se actress' stunning ensemble and unravel the secrets behind her ability to pull off this gown with such elegance and confidence. 
Malaika Arora looked stunning in a black-and-white creation
The An Action Hero actress' choice of outfit for the Brand Vision Summit 2023 Awards was a classic yet daring black and white gown. The strapless silhouette of the gown highlighted her well-toned shoulders and arms, while the plunging neckline added an element of allure without being overtly revealing. The waist cut-out design, adorned with intricate black floral motifs, added an enchanting touch to the gown, elevating it further. The gown further featured a daring frontal slit, offering glimpses of her toned legs, and a gracefully cascading train that trailed behind her as she walked with grace and poise.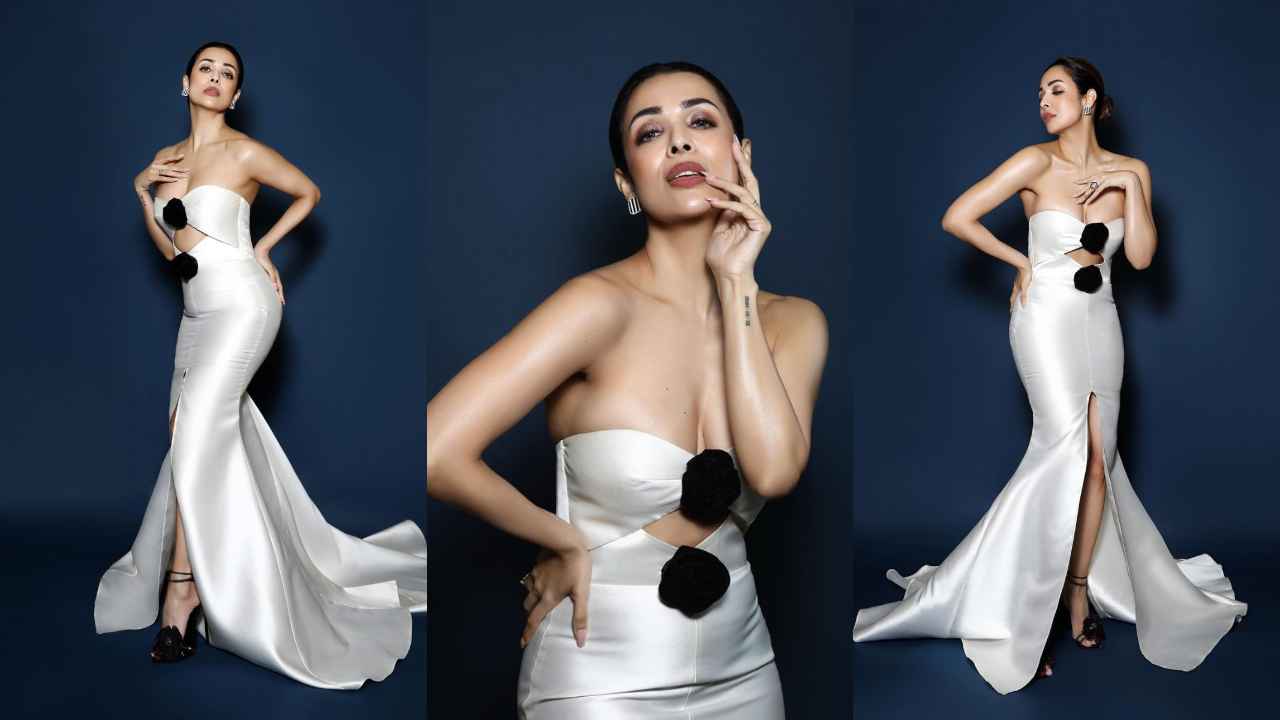 The genius behind this remarkable gown is none other than the talented designer duo, Gauri and Nainika. Known for their distinctive flair for creating striking and feminine silhouettes, they have once again left their mark on the fashion world with this masterpiece. The Dabangg actress' gown exemplifies their ability to blend classic elegance with contemporary edge, resulting in a gown that was both timeless and fashion-forward. The craftsmanship and attention to detail in this gown were nothing short of extraordinary.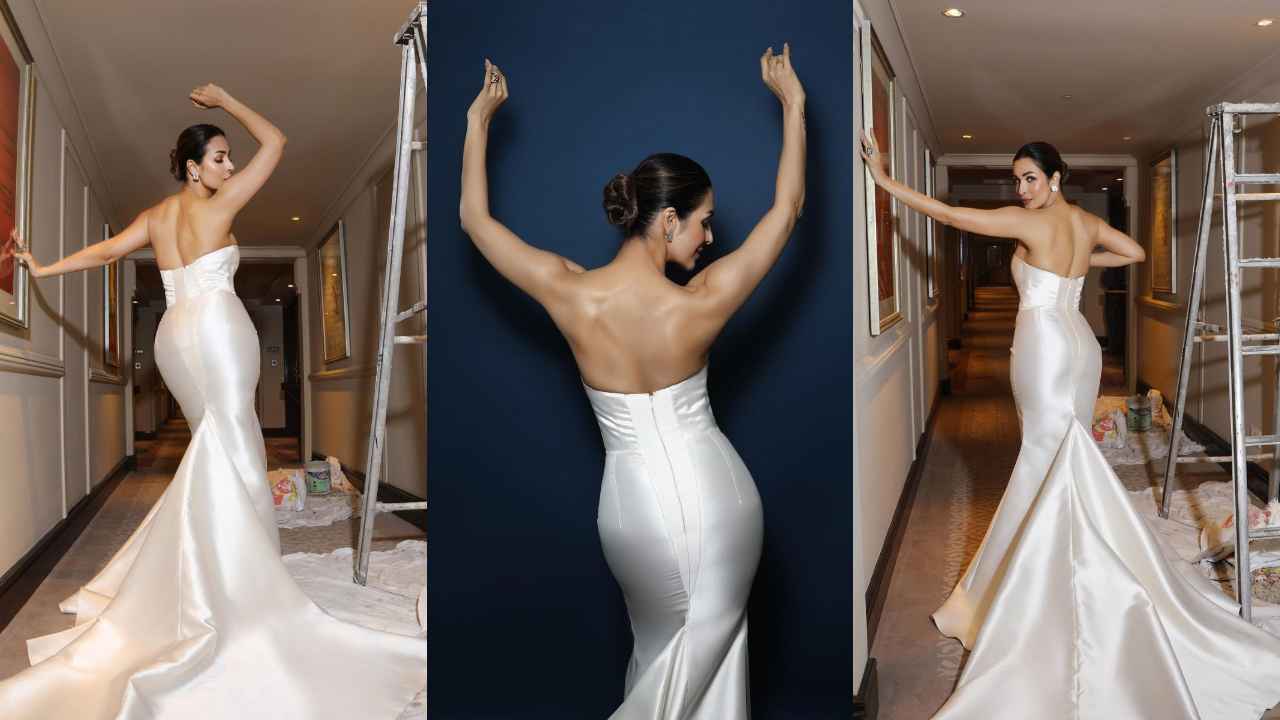 The Dabangg 2 actress' choice of accessories was equally praiseworthy. She adorned herself with classy statement earrings and a matching ring, courtesy of Amaris by Prerna Rajpal. These accessories complemented her gown beautifully, adding a touch of sophistication to her overall look without overpowering it. To complete her striking appearance, the Housefull 2 diva opted for a sleek bun hairstyle that not only added an element of sophistication but also allowed her radiant face to take center stage. Meanwhile, the Kaante actress' makeup was nothing short of perfection, with flawless highlighter, blush, shimmery eyeshadow, and a rust-ish orange lipstick that harmonized flawlessly with the gown's monochrome palette. The overall effect was a harmonious blend of style, beauty, and confidence. 
The gown's striking design, flawless tailoring, and impeccable detailing, combined with the Indian actress' innate charm and confidence, made for a truly unforgettable red carpet moment. As the world eagerly awaits the Gabbar Singh actress' next fashion statement, this look will undoubtedly be remembered as one of her finest. Do you agree? Share your thoughts with us in the comments section below.
ALSO READ: Sunny Leone adds a splash of glamour to her classy brown co-ord set with stone-studded accessories