In 2017, when Anjali Lama became the first trans model to walk the ramp at a prominent fashion week in India, she not only made headlines but also became the voice of the queer community. "I faced a lot of struggle because of my identity. After being rejected for two years and working as a model for over six years, I was able to find my place on the ramp," says Anjali. From having just one trans model in the entire fashion week in 2017 to now having a couple of trans models in almost every show, the industry has progressed in terms of inclusivity. But on and off the ramp, are there equal job opportunities for LGBTQIA+ persons? Can the industry lead by example? And what needs to be done to create more job opportunities in the sector?
'Fashion more inclusive than other fields'
Anshul Agrawal, who has now moved to the corporate sector, worked under different fashion designers at the beginning of his career. From his experience, Anshul says that in fashion "the acceptance of queer folks is much better than any other industry". He adds, "As someone from the community and who started his career with fashion, I know that if a resume reaches a designer's studio, it will not be judged for how the person on that CV looks or the pronouns used, but purely on the basis of merit, which is still not the case with many other fields." Fashion stylist Rishi Raj agrees and adds, "Fashion has always been an inclusive industry and that is why many from the queer community call it a safe space for work."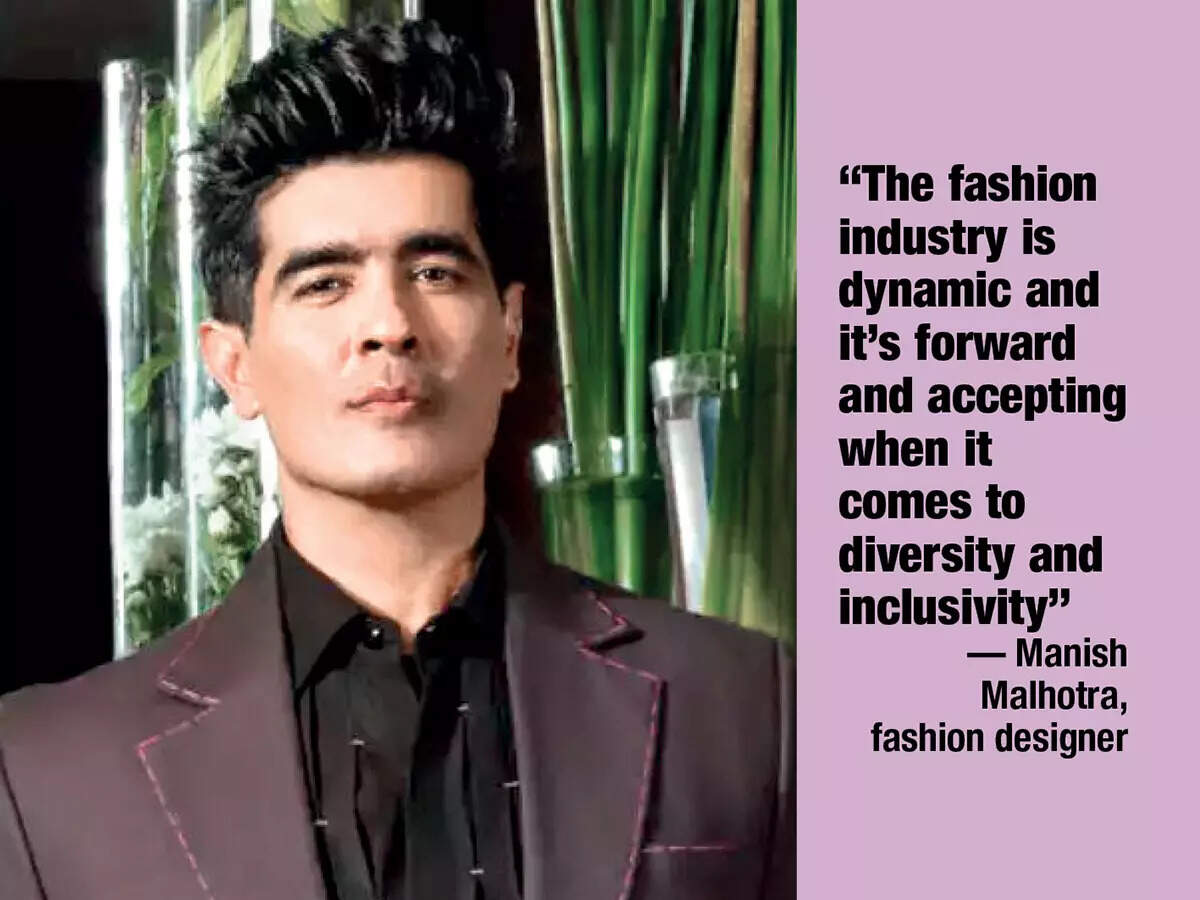 'Moving beyond tokenism to real representation'
From promoting gender-neutral clothing to inclusive model auditions and fashion shows, designers say fashion has moved beyond tokenism when it comes to the LGBTQIA+ community. Designer Gaurav Gupta says, "The industry is already doing a lot for gender and body positivity. Fashion is the perfect example of a workplace where one feels safe and accepted, no matter what their gender or sexual identity is." Designer Rina Dhaka says she's seen a lot of change in the industry in recent years – "Today, representation is more visible at events like fashion weeks, but I agree that more needs to be done to create awareness and more job opportunities."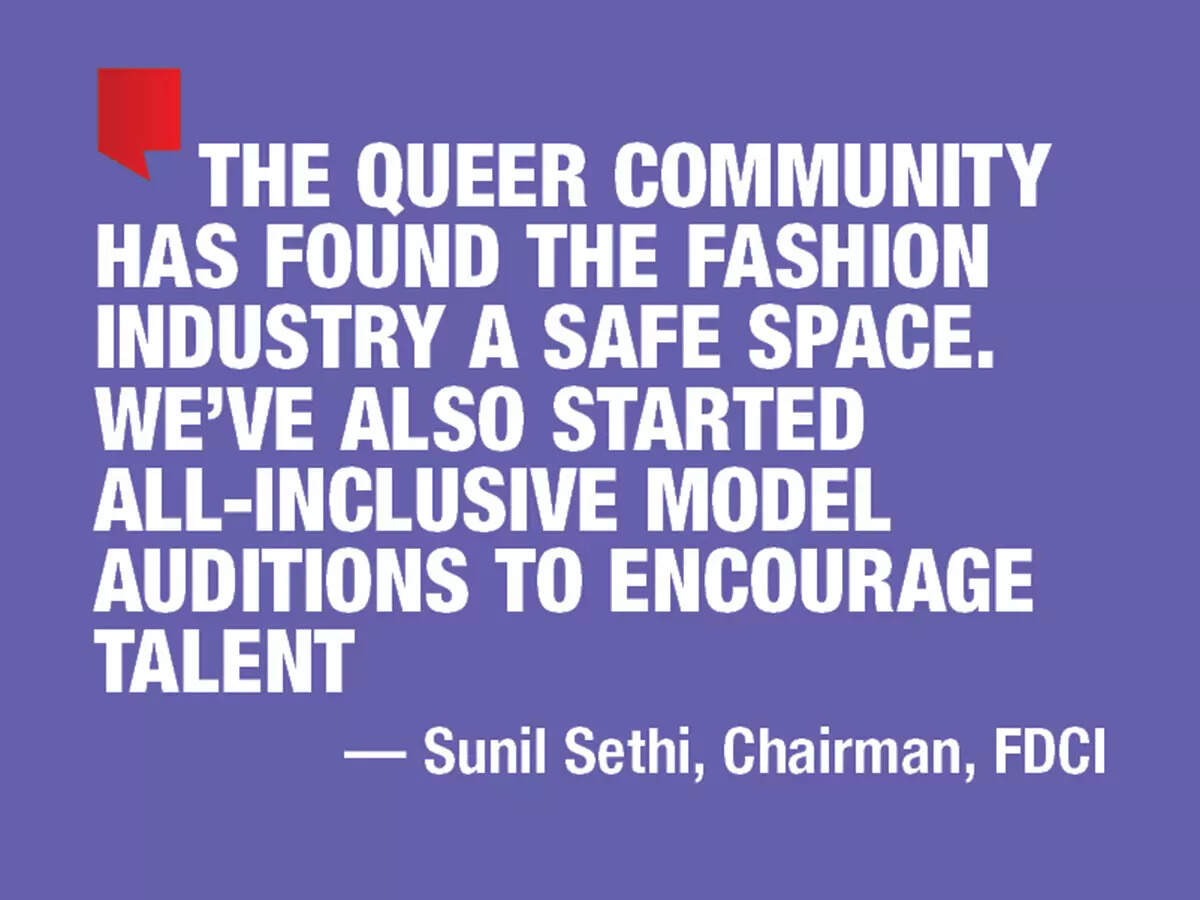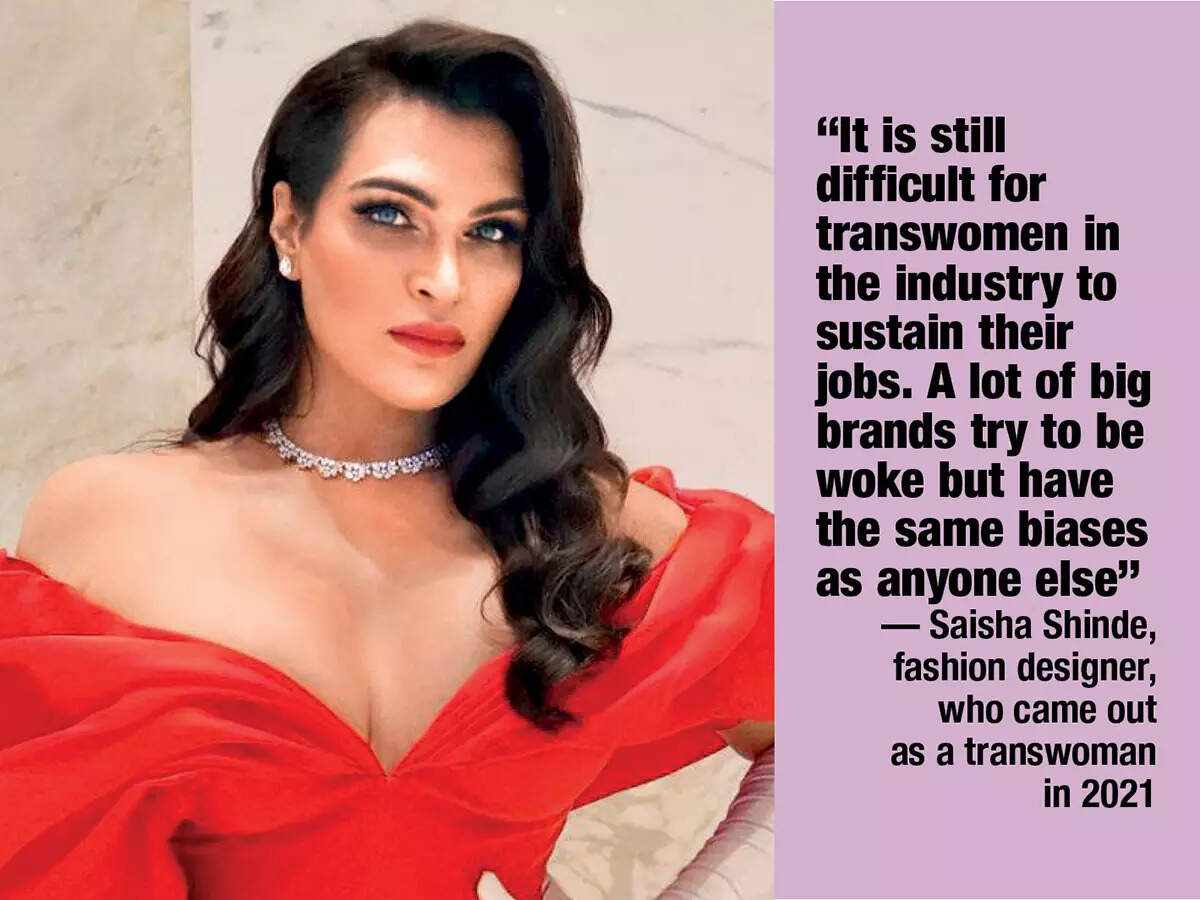 'Education and awareness needed'
Designer Saisha Shinde, who came out as a transwoman in 2021, says that while most fashion studios are inclusive, a lot of awareness and education is still needed among corporate brands, adding, "Models should be selected without any biases. Three of my friends lost their jobs because they were trans. Many big brands try to be woke but are as biased as anyone else when hiring people. It is still difficult for trans women in the industry to sustain their jobs!"
'Gender fluid models, trans identities are used only for the inclusive narrative'
"Queer tokenism is one of the problems of the industry," says designer Aniket Satam, who has worked with the likes of Sunny Leone, Kriti Sanon, and more. "Come Pride Month and every brand becomes rainbow-bathed. Post that, everyone gets back to their hetero narrative. Sadly, it's the same when it comes to representation on the runway. Gender fluid models, trans identities and drag artistes are lavishly used for the 'inclusivity' narrative by brands that don't even have fair company policies for queer persons," he adds.
— Inputs by Debarati Sen