Pearls have long been associated with elegance and refinement, and Bollywood stars have embraced this timeless jewel into their wardrobes. From press events to award ceremonies, these prominent actresses have been photographed wearing pearl-encrusted gowns that radiate refinement. The shimmering pearls have lent a glamorous accent to their clothing, giving a captivating appearance. These actors easily enhanced their style with this rich accent, whether it was a delicately embellished bodice or a cascading pearl cascade on a gown or saree. With pearls representing ageless beauty, it's no surprise that Bollywood actors continue to wear them, making a lasting influence in the fashion industry. Deepika Padukone, Kriti Sanon and Janhvi Kapoor are the Bollywood divas who have donned pearls. Scroll down to see what a dress made out of pearls looks like.
Janhvi Kapoor
Janhvi Kapoor recently stunned with her stunning attire, which included a pearl-adorned halter neck shirt and a lehenga. This dress, designed by the legendary Manish Malhotra, is a beautiful piece of art. The silver opaque sequins on the lehenga added a touch of shine and beauty to the appearance. The pearl-adorned cape with white thread embroidery, however, grabbed the limelight. The exquisite pearls and precise craftsmanship gave a breathtaking visual impact, raising the ensemble to a whole new level of elegance. Janhvi Kapoor's choice of this match demonstrated her exceptional taste and demonstrated why she is regarded as an inspiration for fashion. This look was styled by Tanya Ghavri.
Kriti Sanon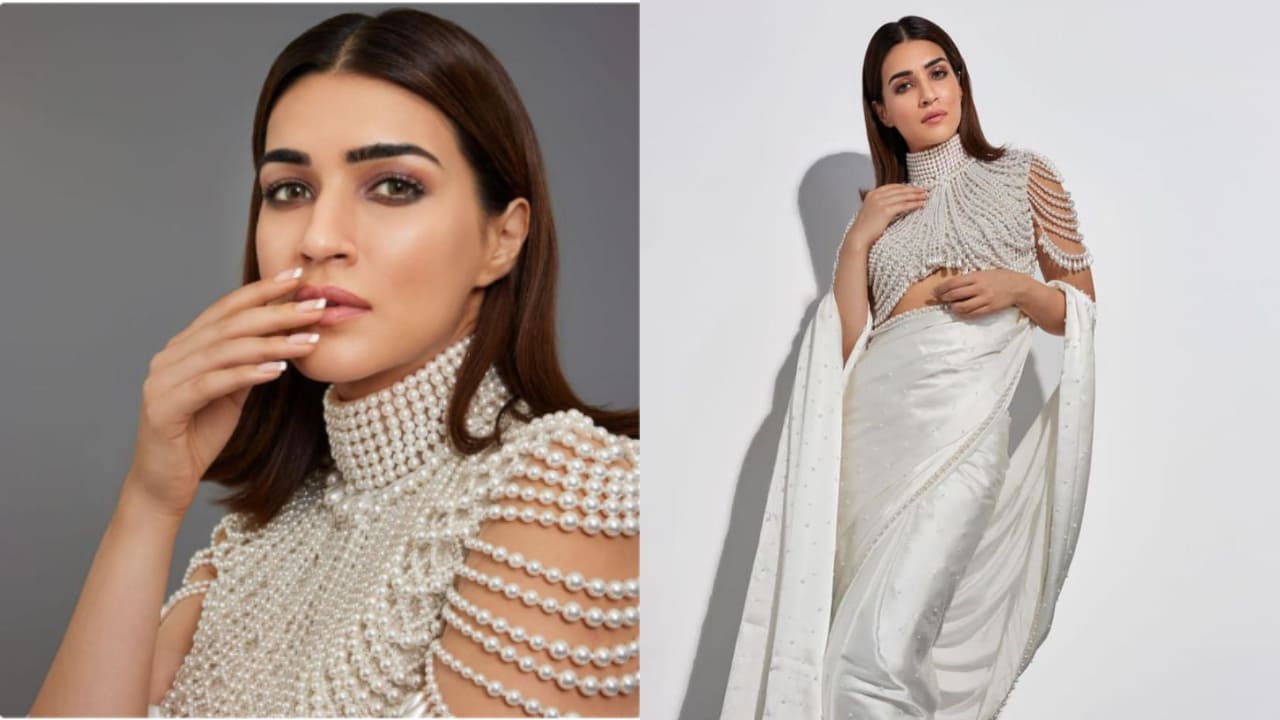 Kriti Sanon brilliantly exhibited the pearl concept in yet another stunning Manish Malhotra creation. Pearls are highly valued for their timeless beauty and ability to enhance any ensemble. This enticing white saree gleamed with many complexities that screamed to be uncovered. The stunning white saree was decorated with little pearls, which added a touch of iridescence and refinement to the outfit. These bright stones were expertly interwoven into the cloth, giving it a shiny appearance that drew the eye in. The saree's border, which created depth and dimension and featured an embroidered pattern, contributed to its allure. Sukriti Grover styled this look.
Deepika Padukone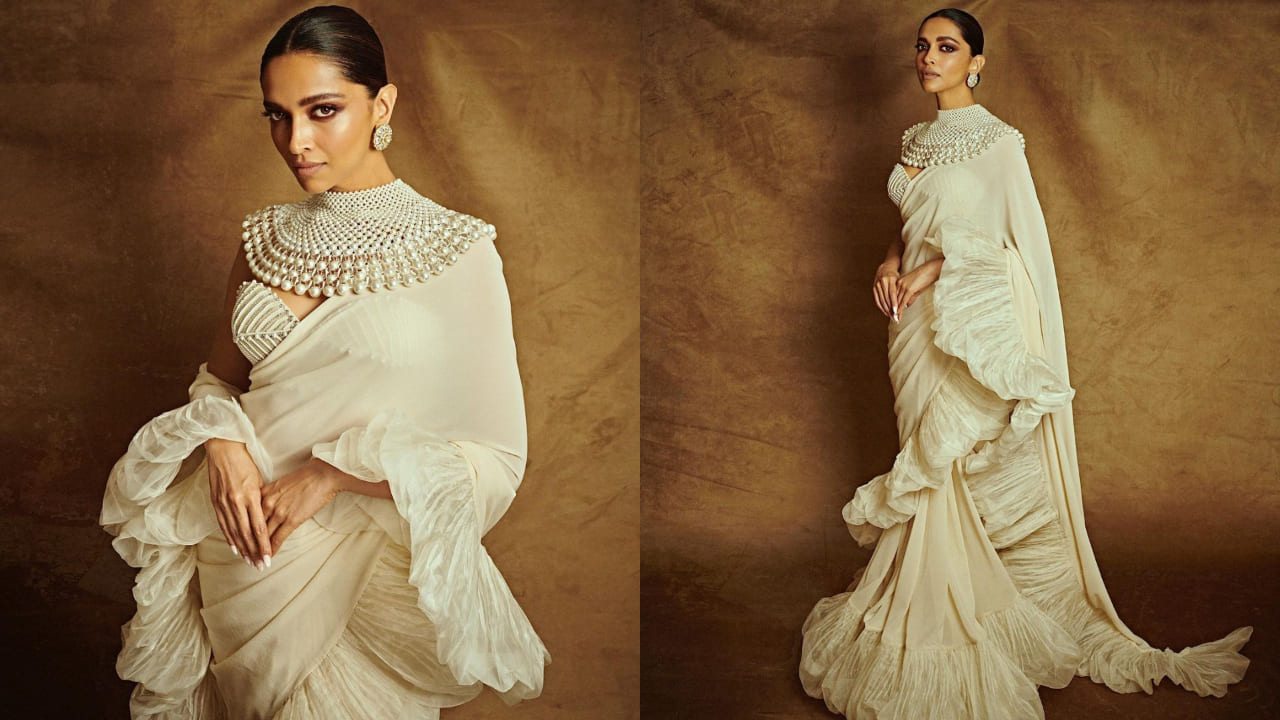 Deepika Padukone stunned everyone with her breathtaking look in a bespoke Abu Jani and Sandeep Khosla saree. With pleated and voluminous ruffles that offered a sense of drama, the beautifully patterned off-white chiffon ensemble emphasized the designers' workmanship. The trail flowing smoothly from the pallu was the saree's feature. An embroidered bustier blouse decorated with pearls and crystals completed the ensemble, conveying elegance and richness. A spectacular high-neck pearl collar added a regal touch to the ensemble. Deepika Padukone's perfect style and excellent choice of dress demonstrated once again why she is a real fashion legend.
Which pearl-licious look do you love the most? Let us know in the comment section below.
ALSO READ: Alaya F flaunts her love for luxury with expensive Fendi bag teamed with trendy all-blue outfit at airport