AO Metaverse, Decentraland
Predicted to become a trillion-dollar industry, Metaverse streamlines recruiting and re-engages talent through virtual reality (VR) job interviews.
Similar to the rapid replacement of in-person interviews by Zoom in 2020, businesses are now choosing Metaverse platforms to meet with candidates because it makes remote collaboration more personal and immersive than 2D.
"While there will always be a place for job interviews in the physical world, Metaverse is the next logical step to today's video interviews." Eliza Kirkbyregional director at recruitment specialist Hayes, said AdNews.
As agencies look to hire fewer permanent positions in 2023, many believe that Metaverse job interviews can ensure that companies are more accurate in hiring the right candidate.
Research shows that Metaverse participants are 3.7 times more emotionally connected to content and absorb content four times faster compared to traditional methods.
Although Facebook founder Mark Zucherburg markets Meta as the entire Metaverse, there are many Metaverse platforms out there, and cashed-in companies are racing to experiment with the hope that their recruiting platform will be the norm in the future.
Last year, Hyundai teamed up with South Korean platform Zepeto to create engaging employee briefings, and Samsung used Gather to connect job seekers with HR managers and company staff.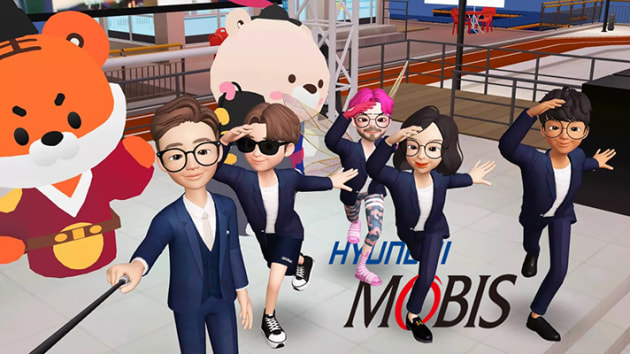 The Hyundai team at Zepeto Metaverse is completing the training of its employees.
Chat-based recruitment app Hirect last February hosted the world's first job fair in the metaverse, allowing hundreds of job seekers to meet brands.
Hirect sent Oculus VR headsets to attendees in the US, they could freely walk around the space, watch live presentations in the auditorium, start conversations with other avatars, and had clickable links allowing visitors to email to a recruitment specialist or go to the company's website.
Oculus Quest 2 headset.
Hays was the first recruitment agency to develop an office space in Metaverse and although they are not currently recruiting there, they plan to further develop their recruitment processes as technology evolves.
Kirkby said: "Metauniverse offers a practical platform for borderless recruitment, enabling organizations to open up their employment opportunities to a global workforce.
"Using avatars and interacting in virtual reality rooms can be used in situations where several managers from different locations need to come together to interview a candidate.
"There is also an opportunity for candidates to meet potential colleagues in the virtual world, gaining a greater insight into the day-to-day life of the organisation.
"Given that the metaverse was developed and popularized in the technology realm, we expect interviews to begin initially in that industry."
Global advertising agency dentsu is close to launching its recruitment platform.
Partnering with LinkedIn and Microsoft, LinkedIn Lounge will support the entire employee lifecycle of a business, from the moment they meet in a Metaverse interview, to onboarding and finding ways to upskill in ways people really want to engage.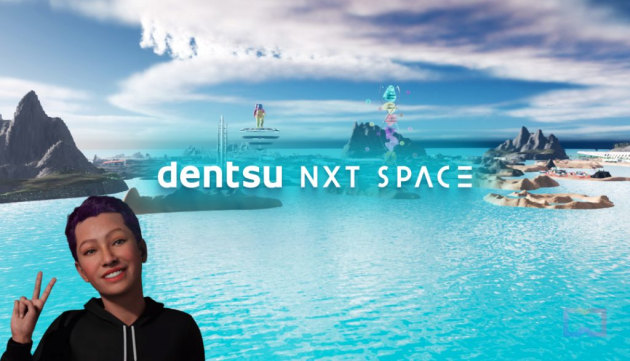 Dentsu NXT Space.
Paul Veltmangroup vice president of growth and opportunities at dentsu, said AdNews: "In the near future, LinkedIn Lounge will be able to locally and globally connect candidates with brands for interviews through their professional LinkedIn identities in these great virtual spaces.
"On the Global Innovation Stage at CES in Las Vegas, we've done hundreds of tours of the space, but we're still refining some parts of it and looking at the details."
Chris BauerCEO of Dentsu Solutions, said: "The LinkedIn connection is extremely important as it allows candidates to share their personal data and companies to share secure information in a safe and controlled environment, yet still provides that 3D immersive experience
"And it almost makes submitting a traditional CV less relevant, making recruitment more streamlined.
"We're about 80% there, and although we could have started working on this some time ago, we want to invest more time with our partners – Microsoft and LinkedIn – to ensure it delivers the most value."
"But we're almost ready to pull the trigger."
And when Dentsu pulls the trigger, The Lounge will be just one part of a fascinating world, with Dentsu Metaversity, an evolution of the agency's university offering and other interactions coming to 3D.
Do you have anything to say about this? Share your thoughts in the comments section below. Or if you have news or a tip, drop us a line at [email protected]
Sign up for the AdNews newsletter, like us on Facebook or follow us Twitter for breaking stories and campaigns throughout the day.