Bollywood is an engaging industry that attracts audiences and the individuals who put narratives to life on the big screen. Actress Alia Bhatt, who portrays a variety of personalities and leaves an imprint on the hearts of millions, is at the centre of this enchanted universe. Such achievement deserves celebrations, and there's no better way to do it than by heading to the movie's success party? Let's have look at Alia Bhatt's ensemble for the day
In this piece about fashion, we examine the alluring look of an actress enjoying the success celebration for her movie. For this momentous occasion, the Rocky Aur Rani Kii Prem Kahani actress wore a gorgeous pink saree with a plunging neckline blouse with a cutout back, a combination of charm and elegance. 
The pink saree was draped beautifully, which was worth complimenting the look. Given that Manish Malhotra's designs are recognised for their unique ability to produce timeless masterpieces, making the choice to wear a velvet blouse adds grandeur and simplicity to the whole appearance.
Decoding Alia Bhatt's look for Rocky Aur Rani Kii Prem Kahaani success meet
Beach waves decorate the actress's mane, giving off an impression of carefree class and comfort. Natural beauty was the focus of the actress' makeup, which included kohl-rimmed eyes and nude lipstick. The actress succeeds in the ensemble with thoughtfully selected pieces to emphasise the entire appearance. A little shine and traditional flare are added with earrings, a ring, and a nose pin. The earrings hang gently as she glides with assurance, catching the light.
In the movie, Alia Bhatt's character came to represent pink. She effortlessly embraced the colour, wearing vibrant pink sarees that made for a spectacular sight on the big screen. Alia's character made a strong fashion statement by wearing pink in almost scenes, whether it was a passionate scene or a dramatic one with intense acting. Her costumes gained depth and character via the use of various pink hues, demonstrating her flexibility as an actor and a fashion star.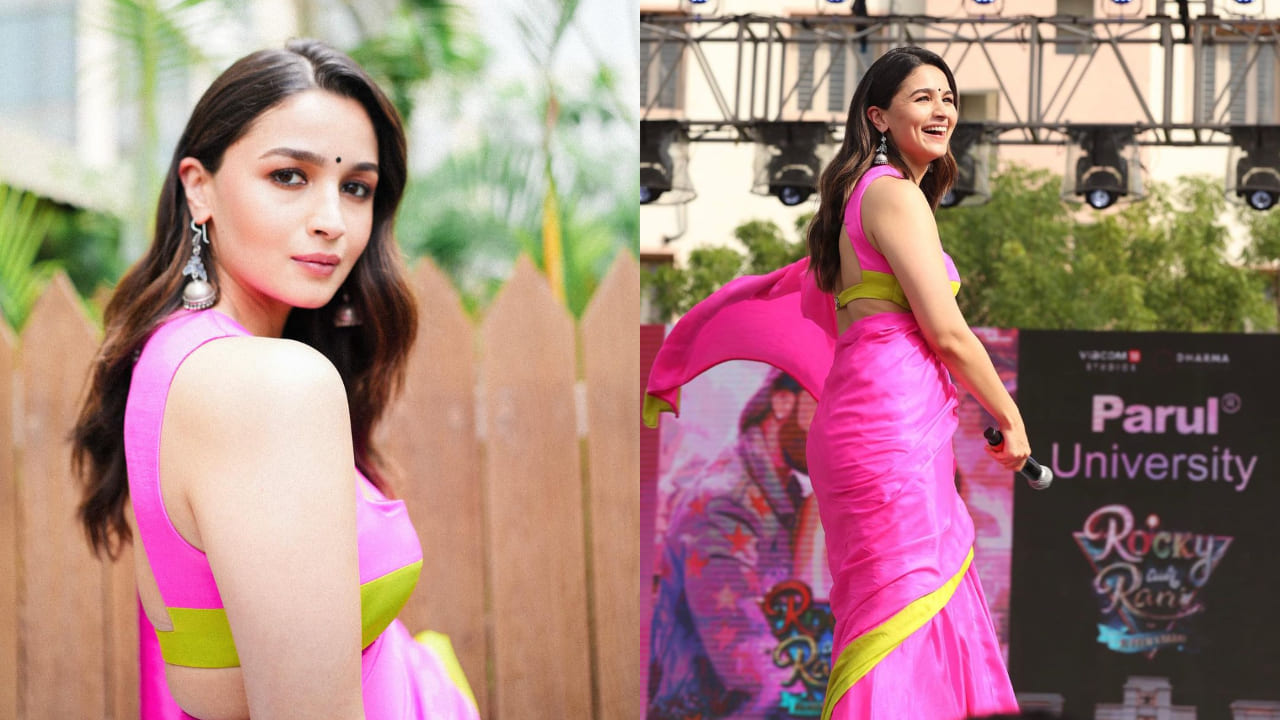 Nothing short of amazing could be said about Alia Bhatt's pink extravaganza during the promotional phase of her movie. She wore sensual pink sarees everywhere she went, from press conferences to television appearances to collaborating with content creators, mesmerising everyone. Alia oozed elegance and confidence, stealing the show wherever she went. Whether the actress was wearing pink with shades such as lively green, red touches or monotoned pink, she showed off her attention to detail by accessorising her clothing with chic pieces, including traditional jhumkas, heels, and a timeless black bindi. Many others have excitedly embraced the style, adding pink to their own wardrobes in an effort to emulate the Bollywood star's exquisite sense of style.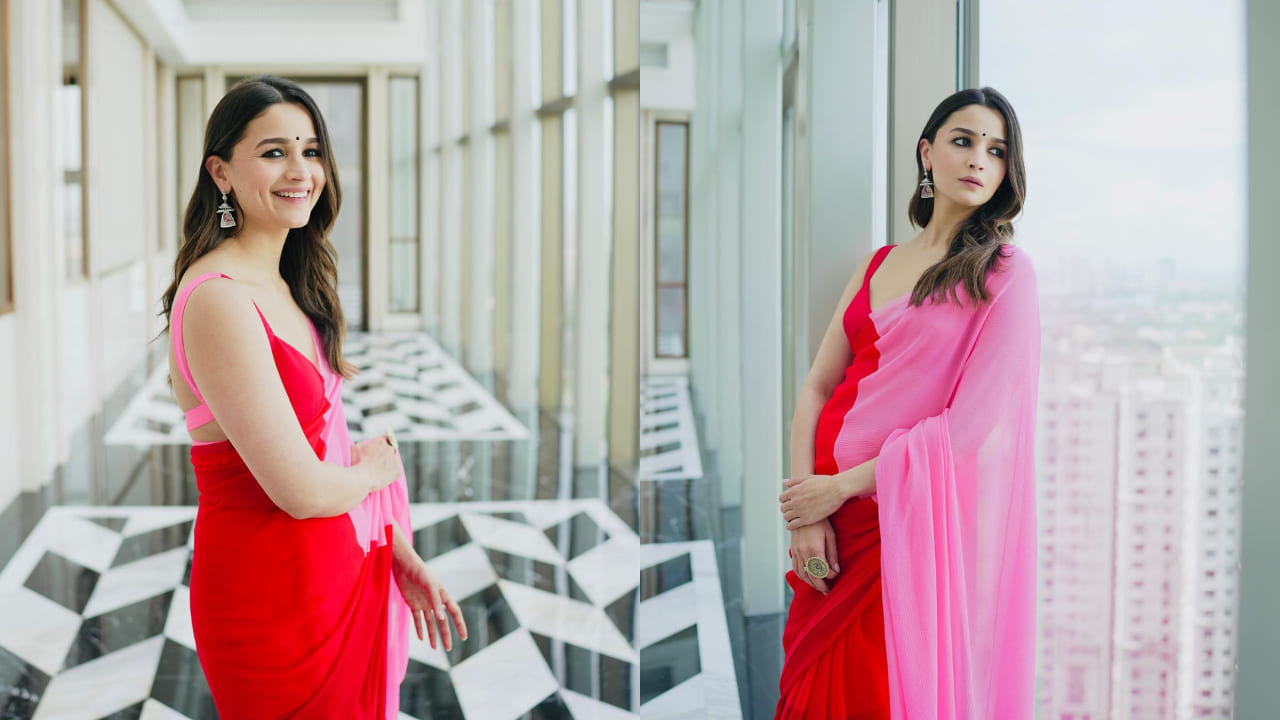 For any actress, attending a movie's victory party is an exciting occasion, and Alia Bhatt's appearance reflects her uniqueness and sense of style. In her choice of clothing, accessories, hairstyle, and makeup, the Rocky Aur Rani Kii Prem Kahani actress exhibits the ideal fusion of refinement and brilliance. The actress's celebration of her achievement, acceptance of her uniqueness, and by donning these sarees from the promotional events to the success party will leave a lasting impact on the audience and the fashion industry.
ALSO READ: Sobhita Dhulipala goes 'bold and beautiful' in neon green saree with a captivating cape twist